Aleinu: Teen Social Justice
Aleinu is Netivot Shalom's social justice program for teens, which meets on alternating Tuesday nights during the school year. Click on the Aleinu page to learn more or simply click here to register.

Contact Yael Platt if you have any questions: yael@netivotshalom.org.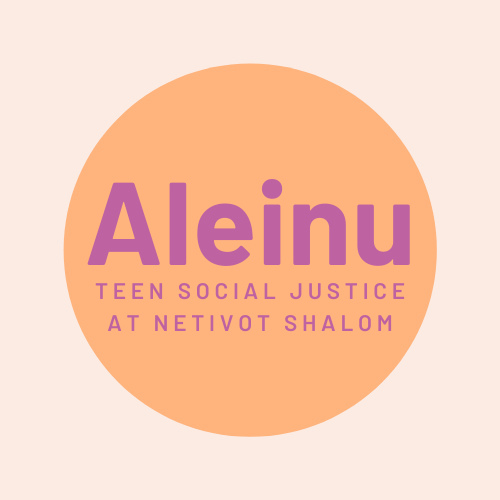 MADRICHIM
Post-COVID-19, we look forward to rebooting our Madrichim program where teens have opportunities to work staffing youth programs at Netivot Shalom. This includes our after-school programs, Shabbat and holiday childcare.
If you are interested in more information, contact Rebecca Goodman, Youth and Family Education Director at yfed@netivotshalom.org. 
USY Regional Events and links
While we are not officially a USY chapter, we are affiliated with the New Frontier Region, and our teens are welcome to participate in regional events.
Reach out to USY directly for more information: New Frontier USY | 408-892-2732 | https://www.usy.org/regions/new-frontier/