A home for all
Netivot Shalom invites you to engage in a cross-generational discovery of Jewish inspiration and purpose.
Our participatory egalitarian community is defined by the values of:
Belonging – we nurture connectedness with each other, with the broader community, and with Israel.
Learning – we provide introductory and continuing encounters with Jewish wisdom.
Ritual – we strive to deepen personal engagement with the sacred.
Justice – we embrace Judaism's call to repair the world through deeds of loving kindness and social action.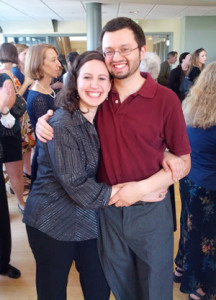 Netivot Shalom began in 1989 and grew out of our founding members' collective commitment to creating an egalitarian spiritual home for Conservative/Masorti Jews. We are based in Berkeley, California, and allied with the world of Jewish community. We are members who are Jewish and not, Jews-by-choice, interfaith families, multiracial, multicultural, married, single, families and individuals, LGBTQQ, straight, old, and young. We explicitly recognize and cherish each other as teachers and students.
Shabbat at Netivot Shalom
Everyone is welcomed at our Shabbat services and we hope you'll join us for the full experience. Check out this Shabbat guide to see what to expect at our Saturday morning services. For the full experience, come visit us! Email facility@netivotshalom.org to arrange a tour of our building, or a meeting with any of our staff!
Joining Netivot Shalom
We're thrilled that you're interested in joining Netivot Shalom. To learn more about membership, click here.