Rabbi Job Posting
The Rabbi Search Committee is pleased to announce the finalist candidates for the position of Rabbi at Netivot Shalom. We are filled with excitement and optimism about the future of Netivot Shalom and our future spiritual leader.
Rabbi Chai Levy – at Netivot February 22-25
Rabbi Dorothy Richman – at Netivot March 1-4
Rabbi Rachel Kobrin – at Netivot March 8-11
We ask that you refrain from contacting candidates directly. Please come to Netivot and meet each of them during the designated weekend events.
Candidate Biographies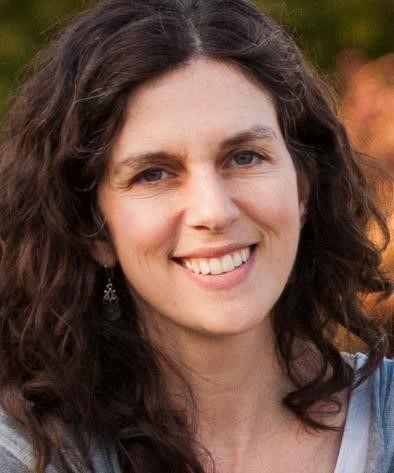 Rabbi Chai Levy has served Congregation Kol Shofar, Marin County's Conservative synagogue, for the past 16 years as second rabbi, sole rabbi, and founding director of the award-winning Center for Jewish Spirituality. Ordained at the Jewish Theological Seminary, with additional advanced training in pastoral and spiritual care, she is known as an inspiring teacher of Torah, an engaging community-builder, and a soulful spiritual leader who is gifted in opening hearts through song. Rabbi Levy is respected for her authenticity, warmth, humor, and relatable, compassionate presence and is a sought-after life-cycle officiant and pastoral counselor. She started her rabbinic career as an intern at Netivot Shalom, under the mentorship of Rabbi Stuart Kelman, where she learned about the strengths of a participatory synagogue – an experience that has continued to fuel her vision of a thriving and empowered community. Rabbi Levy lives in Albany with her husband, Roger Studley, an active lay leader in the Jewish community, and her son, Ezra, a first grader at Oakland Hebrew Day School.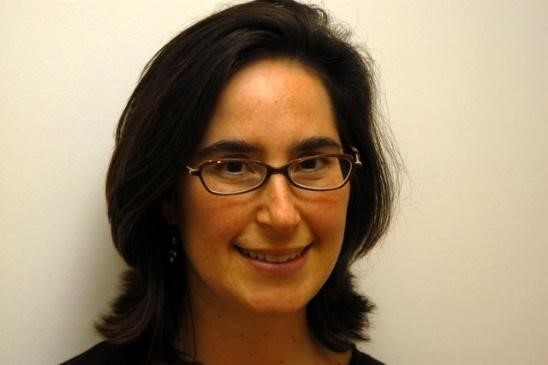 Rabbi Dorothy Richman serves as the rabbi of Makor Or: Jewish Meditation Center. She teaches Torah widely in the Bay Area and has served as rabbi for Berkeley Hillel and Congregations Beth Sholom and Sha'ar Zahav. Her rabbinate has been deeply influenced by years of service with AJWS and Bend the Arc: A Jewish Partnership for Justice. She has performed her one woman show, Confessions of a Tefillin Supermodel at the The San Francisco Theater Festival and the Contemporary Jewish Museum and released an album of original songs largely based on texts from the Jewish tradition, called Something of Mine. Through Songcycle, which started in October, she is writing and recording a new song video each week, based on the week's torah portion, in partnership with BimBam. She is a long-time member of Netivot Shalom, and married to Mike Steinman. Their three children – Shai (13), Levi (11) and Yael (7) are all alumni of the Netivot Shalom Preschool.

Rabbi Rachel Kobrin is the Rabbi of Congregation Adath Jeshurun (AJ) in suburban Philadelphia, and the founding Rabbi of Moed, AJ's satellite community serving millennials in Center City. A graduate of the Ziegler School of Rabbinic Studies, Rachel moved to Austin after ordination where she served as Assistant/Associate Rabbi at Congregation Agudas Achim. Rachel is active in many aspects of Jewish life and Jewish thought, including as a CLAL Rabbis Without Borders Fellow and a contributor to various publications. Rachel has dedicated her rabbinate to serving vibrant Jewish communities through soulful, participatory prayer, personal relationship building, pastoral presence, dynamic learning, and compelling activism. She believes that our Jewish communities can be incredible sources of joy, compassion, and bravery, and she works passionately to elevate and strengthen existing congregations while creating new and ever-evolving approaches to Jewish life. She shares her life with her partner, Jeff, daughter Noa, (13), and son Adin (9).
Candidate Weekend Schedules
Each candidate will be in residence at Netivot Shalom for a weekend. There will be multiple opportunities to meet the candidates, hear them speak and learn from them. You are encouraged to find at least one opportunity to participate in each weekend, to get to know each of the rabbis. The following is an outline of the overall schedule for the weekends:
Day
Event
Tentative Time
Thursday
Ketzev visit, meet and greet Ketzev parents
4:30 – 5:30 pm
Friday
Preschool Shabbat visit, meet and greet Preschool parents
12:00 – 1:00 pm
Kabbalat Shabbat / Ma'ariv Services, followed by dinner ($18/person, RSVP required, seats limited- RSVP and payment info at this link: tinyurl.com/KabshabCNS)
5:30 pm – Services
6:30 pm – Dinner
Saturday
Shabbat morning services – candidate will lead Shacharit and give the drash
9:30 am
Candidate will visit Shabbat morning youth programs
11:30 am
Candidate will teach an after-kiddush program (topics to be announced)
1:30 pm
Havdallah & Dessert social
7:30 pm
Sunday
Question & Answer session
10:00 am
Feedback
Community feedback has been essential during every step of this search process. A survey will be sent out to members following each candidate visit. We are very interested in your impressions of each candidate. Members are also welcome to email rabbisearch@netivotshalom.org with feedback, at any time during the process.
Search Process Outline
Pre-Selection Committee appointed by Board, researched processes, wrote job description, made recommendation to Board as to next steps
Search Committee appointed
Job description posted
Town Hall Meetings conducted, soliciting feedback and insight from community members
Applications received (32 total) and reviewed by Search Committee
Short interviews conducted (20)
Semi-finalist interviews offered (6) and conducted (4). Two semi-finalists withdrew before interviewing, after receiving other job offers. Interviews were very thorough, covering a variety of topics, and took place in-person
Finalist candidates identified (3) and announced to the community
Finalists will visit Netivot Shalom for interview weekends
Community members will provide feedback about each candidate
Rabbi Search Committee will make a recommendation to the Board, which will make a rabbi hiring decision
Community will vote to ratify the Board's decision
Contract negotiation
New rabbi begins (approximately July 1, 2018)
Search Committee
The following individuals are members of the Search Committee, as appointed by the Board to oversee all aspects of selecting a new rabbi:
Tamar Fendel, Chair
Andrea Altschuler
Mary Breiner
Larry Hanover
Jody Kagan
Judy Kujawski
Elana Naftalin-Kelman
David Neufeld
Jane Rubin
Julia Schnell
Jonathan Stern
Have feedback or suggestions? Please email rabbisearch@netivotshalom.org