Thank You.
Netivot Shalom depends upon the generosity of the community to continue our efforts. There are a myriad of ways you can donate to Congregation Netivot Shalom. An unrestricted gift commits the use of your donation to the discretion of the Board of Directors, who will apply it where it is needed most. The congregation also maintains a number of special designated funds, which allow you to assure that your gift will go to advance a specific function supported by that fund.
Whether your gift is unrestricted or directed to a designated fund, you also have the option of designating an honoree. Donors often wish to honor another living person with their donation, and allow the congregation to inform the honored person that such gift has been made. It is also customary to honor the memory of one who has passed on, and allow the congregation to inform other survivors of the gift.
VIA CHECK
To make a gift by check, please click here for a printable donation form.
Additional giving methods
Please call our office at (510) 549-9447 if you are interested in making a gift by another method, such as a stock transfer or qualified charitable contribution from your IRA, or if you would like a personal consultation about your donation.
ONLINE
Or, click here to make a secure online donation via PayPal, and let us know of any preferences regarding use of the funds and/or honorees in the 'message' field.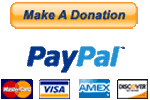 Planning Ahead: Estates and Giving
Put Netivot Shalom in your estate plans and help secure the future of our community and the continuity of the Jewish People! For more information on how you can plan a legacy gift, please contact David Radwin, the Shul's Legacy Giving Coordinator.

CHAI FIVE CAMPAIGN
Netivot is raising up generations of Jewish learners, one future at a time. For more information about our campaign for youth and family education, please see the campaign website
here
.
Raise Funds Through Your Everyday Activities
Berkeley Bowl Scrip: Purchase Scrip Cards for $100 each, via mail using electronic funds transfers (ACH) from your checking account. A Scrip Card can be used to buy $100 worth of groceries at Berkeley Bowl (the cards are sold to Netivot Shalom at a discount, thus the difference is money gained for Netivot Shalom).
eScrip: Register Safeway club cards, debit cards, and credit cards at escrip.com, and select "Congregation Netivot Shalom" for your designated nonprofit, and participating stores will then donate to Netivot Shalom a percentage of your purchases made with your registered cards.
Goodsearch: Sign up at goodsearch.com and select "Congregation Netivot Shalom" as your cause, and then money will be automatically donated to Netivot Shalom whenever you use the Goodsearch search engine.
Amazon Smile: Sign in at smile.amazon.com and select "Congregation Netivot Shalom" for the charity under "Your Account", and a percentage of your eligible Amazon Smile purchases will automatically go to Netivot Shalom.
Netivot Shalom's Tax ID is 94-308-93-03